Meet Our Team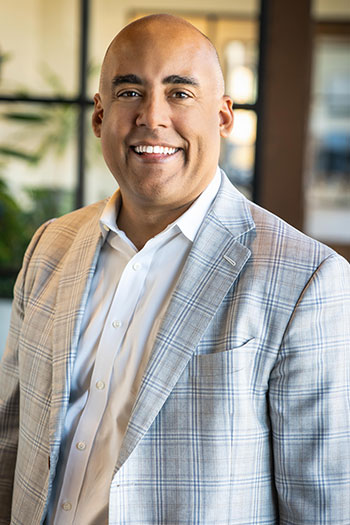 We Are! Benjamin is a graduate of Pennsylvania State University and originally hails from the East coast with roots in Northern Virginia. In 2016, he moved with his family from New York to the DFW metroplex and now both works and lives in McKinney, Texas. He's actively involved in his local community and church.
After working for over 10 years in commercial construction as a project engineer, Benjamin realized he had a calling to leverage his problem-solving skills but in a way that genuinely helped people as a financial advisor. Since 2009, Benjamin has had the opportunity to work with great clients and businesses with their financial planning strategies in a variety of roles. He believes in three core tenets when it comes to financial planning: confidence, clarity, and creating a plan.
In addition, he was a successful wholesaler for one of the largest mutual insurance carriers providing consultation support for agents & advisors in over 20 states. He's been featured as a platform presenter, established speaker, and specialized expert on business podcasts. He leverages all these experiences as a beneficial resource to his clients. With a focus on niche solutions, Benjamin's primary client focus is business owners and executive compensation, high-net worth individuals, collegiate and professional athletes, and estate planning for generational legacy wealth.
If he's not working, you'll find Benjamin enjoying time with his family including his wife Jamie and their four kids. He's a coach for his kids' many different sports teams, serves on the McKinney Soccer Association Executive Board, member of the McKinney Chamber of Commerce, and attends St. Peter's Episcopal Church. He's also actively involved in his kids' PTA, neighborhood civic groups, and volunteers with local charities and networking groups.
In all his activities, he meets people who may have previously worked with an advisor but haven't had a chance to update their plan with all of life's happenings. Just like in sports, your game plan is only as good as its flexibility to adjust to the defense across the line of scrimmage. With Benjamin and Audible Financial Group you have an Audible ready for you!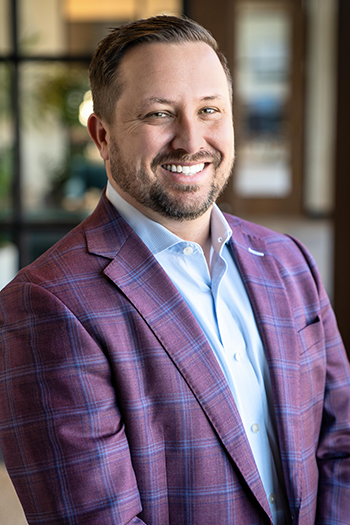 Go Pokes! Eric is a graduate of Oklahoma State University with roots in Enid, Oklahoma. After relocating in 2005, he's been actively involved in his Lovejoy ("LoJo") community and the greater DFW Metroplex.
He sincerely believes that most people want to do what's right: for themselves, for their families, and for their communities. After 14 years working in the banking industry as a bank examiner and a banker, he heard and watched many people become stressed over their financial situations. In fact, that's one of the reasons he became a financial services professional in 2014. This opportunity has given him the ability to work alongside his clients to provide clarity when it comes to finances and give them the confidence to move forward with a plan of action.
Eric specializes in helping clients manage risk while helping them prepare for their financial future. He focuses primarily on professionals, business owners, athletes and estate planning markets to serve his clients, as well as their generations to come.
Personally, you'll find him spending time with his wife Kelly or coaching his daughter Blythe in all of her sports. He also enjoys spending time on the golf course endlessly chasing the tiny white ball. Eric shares many of the same hopes and aspirations as his clients and it's his mission to be a resource to them. As in life, challenges and change are inevitable but when it comes to your finances……you have an Audible ready for you!